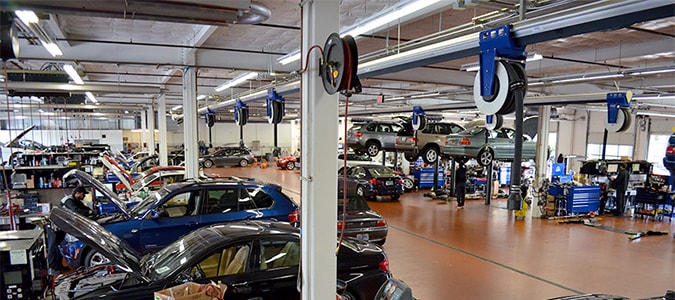 YOU DRIVE THE BEST.
GET IT SERVICED WITH THE BEST.
Kuni BMW Service & Repair Center - Beaverton, Vancouver, and Portland
Welcome to our Beaverton BMW auto service and car repair center! We are here to provide everyone in the greater Portland OR area reliable car repair and auto service. Our maintenance staff are all highly trained and have experience fixing, repairing and servicing new and used vehicles of various makes and models. Our service facilities are clean and stocked with top-of-the-line equipment and tools to ensure your vehicle maintenance and service is performed correctly. We are here to work for you, so don't be shy with questions. Remember auto service, even on new vehicles, is the best way to avoid car repair in the future!

One of the main reasons I have purchased, not one but two BMWs from Kuni, is the impeccable service... As a consumer I know that that there are other places I can go for my automotive needs. You and the fine people in EVERY department at Kuni have earned my trust and respect. In the future I will without a doubt return to purchase other cars. And I will be servicing these cars with people who treat me like a king.
- Rich C.
From tune-ups to engine replacement, Kuni BMW's auto service department does it all. Visit us for oil changes, vehicle inspections, tire rotation and all of your vehicle maintenance needs. You can schedule a service appointment online or contact our service department by phone.