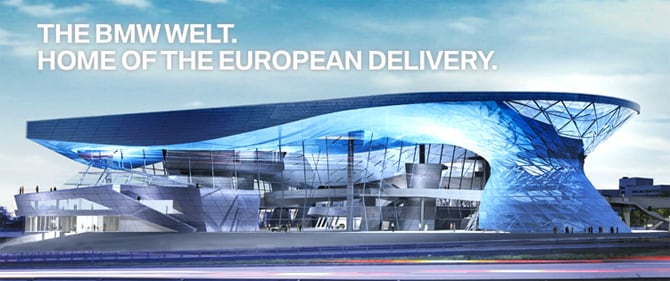 ABOUT EUROPEAN DELIVERY
Your first drive doesn't have to go from the lot to your driveway. Meet your vehicle at the renowned BMW Welt, enjoy exclusive VIP tours of BMW facilities, take your new vehicle for its first spin across the famed Autobahn, choose from five Driving Adventure packages, indulge at world-class hotels, and then meet your vehicle back at home!


Make your BMW's first drive as memorable as it deserves to be.
BMW's were made for the mountain-winding, Autobahn-racing, village-skirting of modern and historic Europe. So it's only natural you and your new BMW should enjoy your first drives here. Now that you have carefully selected the perfect BMW for you, it is time to design the ultimate travel experience to go with it.