European Delivery
Overview:
BMW's were built for and inspired by the roads of Europe, so it's only natural that your first drive with your new BMW is through the magnificent European landscape. Choosing the European Delivery Experience allows you to travel around Europe in your BMW before it gets delivered to your driveway. Choose from a variety of Driving Adventure packages or create your own European adventure to enjoy. This first adventure with your new BMW will be one you'll never forget.


Activities:
14 day standard travel option includes free insurance & registration!


Includes tour of Munich Factory, BMW Museum Visit, & Munich Airport Shuttle ride to Welt Museum.


Want to travel longer than 14 days? We have plans available to keep you covered!

Performance Center Delivery: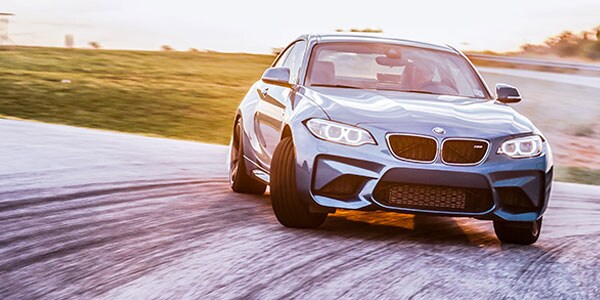 Overview:
Experience a dream come true with the Ultimate Delivery Experience, available at our Greenville-Spartanburg Facility. With this unique opportunity, you'll immerse yourself in BMW culture, explore our factory, drive around the track and pick up the new BMW that you've recently ordered. Then it's off on the road trip of a lifetime back home to your driveway. 


Activities:
Complimentary night stay at the Greensville Marriot, dinner and breakfast for two, and transportation to the Performance Center for your delivery day!


Take a vehicle similar to yours out on a skid pad and road course to test out its prowess. Then finish the day with a hot lap with an instructor behind the wheel.


Delivery and overview of your vehicle by a Product Specialist then off to your drive home.