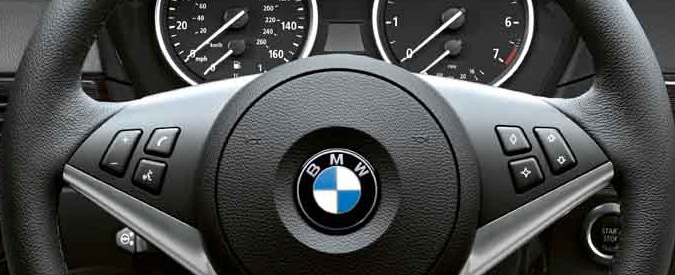 RECEIVE REIMBURSEMENT ON VEHICLE MODIFICATIONS WITH THE BMW MOBILITY PROGRAM.
Upon the purchase of a new or Certified Pre-Owned (CPO)  BMW from an authorized BMW center in theUnited States, impaired customers who have modifications ma
For an impaired customer to qualify for a one-time reimbursement for vehicle modification expenses, the modifications must be done within the New Vehicle Limited Warranty of 4 years/50,000 miles or CPO Warrantyof 6 years/100,000 miles.
BMW NA requires the following proof:
A copy of the lease or purchase contract from an authorized US BMW center.
A copy of the customer's driver's license, a doctor's note or permit (vehicle must be registered andoperated by the impaired customer). 
A copy of the invoice detailing the modifications performed. Note: In instances where an air bag(s) is deactivated, the NHTSA approval letter must also be provided.
To submit a claim under BMW NA's Mobility Program:
Please fax the above-listed documents to Customer Relations and Services at 201-930-8484 or e-mail: CustomerRelations@bmwusa.com.
Allow up to 4 weeks for a claim to be processed.
Check will be issued directly to the customer.
Customers eligible under the program parameters may submit one claim per VIN.
Information about adapting motor vehicles for people with disabilities can be found at nhtsa.gov. For more details, please contact us by phone or submit a request for more information. We're conveniently located at 10999 SW Canyon Road and are ready to assist you.
*For leased vehicles, it is the customer's responsibility to have the modified vehicle returned to factory condition under the terms of the lease agreement.