Giving back to the community is a core value of Kuni Automotive. Kuni's largest single shareholder is a charitable trust which gives back much of our net profit to many local and national charities. These are just a few of the organizations that we support.
Kuni BMW Drive for Team USA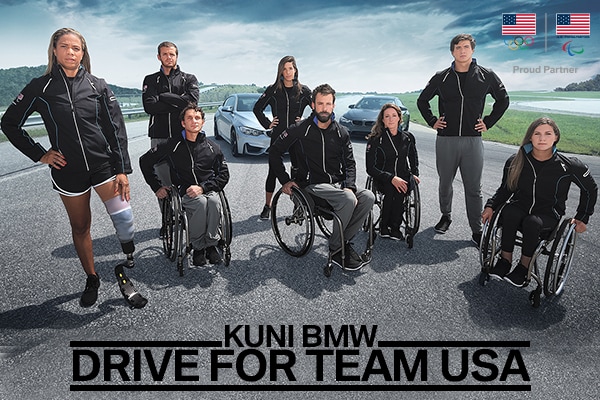 Kuni BMW is a proud supporter of the United States Olympic and Paralympic teams campaign in Rio 2016 and we invite you to support the teams as well.
Join us on Thursday, July 7th and participate in the Drive for Team USA event. Test drive BMW's lined up against the competition and see what makes a BMW the Ultimate Driving Machine. For every test drive Kuni BMW will make a donation to the US Olympic and Paralympic teams with BMW matching up to $5,000 in donations.
SUSAN G. KOMEN
Oregon & SW Washington
Kuni BMW is supporting Susan G. Komen Oregon and SW Washington in 2015 by sponsoring Lunch for the Cure! Komen supports survivors, honors loved ones, spreads advocacy, and raises funds to help end breast cancer forever.
Classic Wines Auction
The Classic Wines Auction supports the good work of Oregon and Washington non-profit organizations by providing funds to pre-selected entities benefiting children and families